Our Junior Magnus program is an age appropriate developmental readiness program for students ages 4, 5, and 6. With a focus on motor skills development it provides a strong introduction into martial arts training and prepares our students for age 7+ academy level, youth black belt training.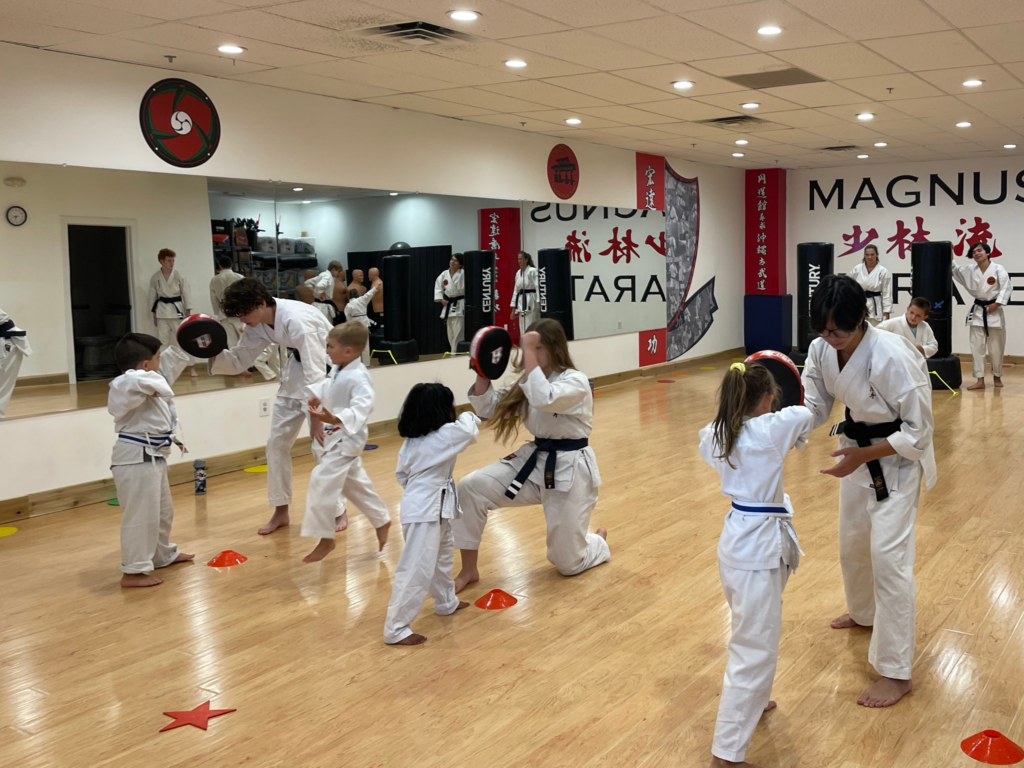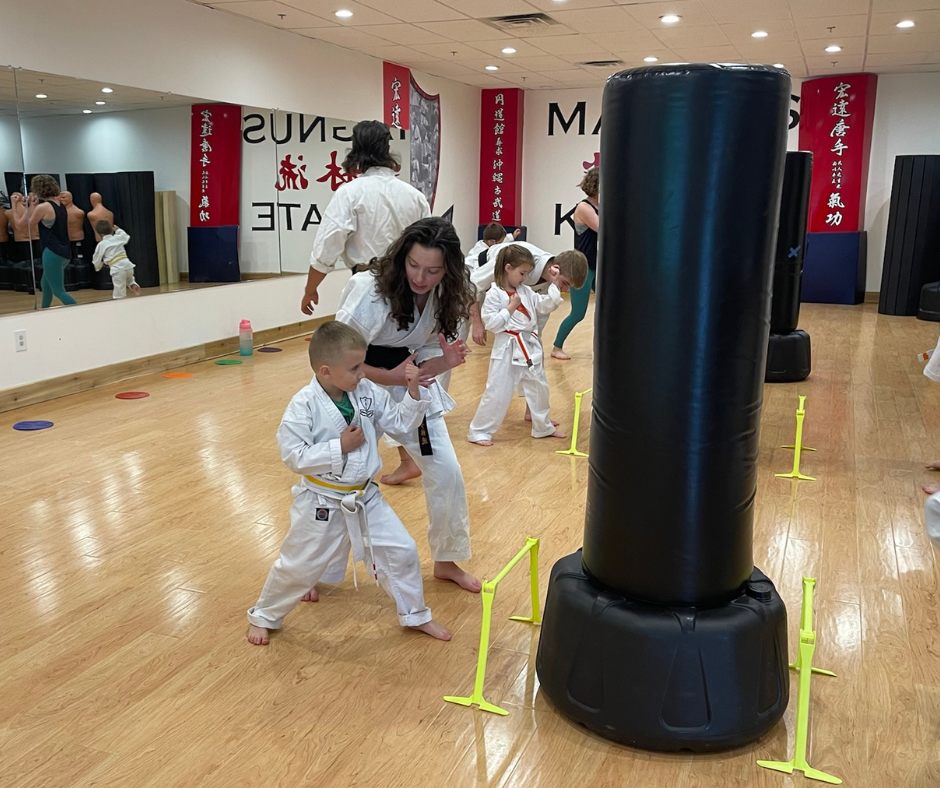 Age 4-6 PROGRAM Description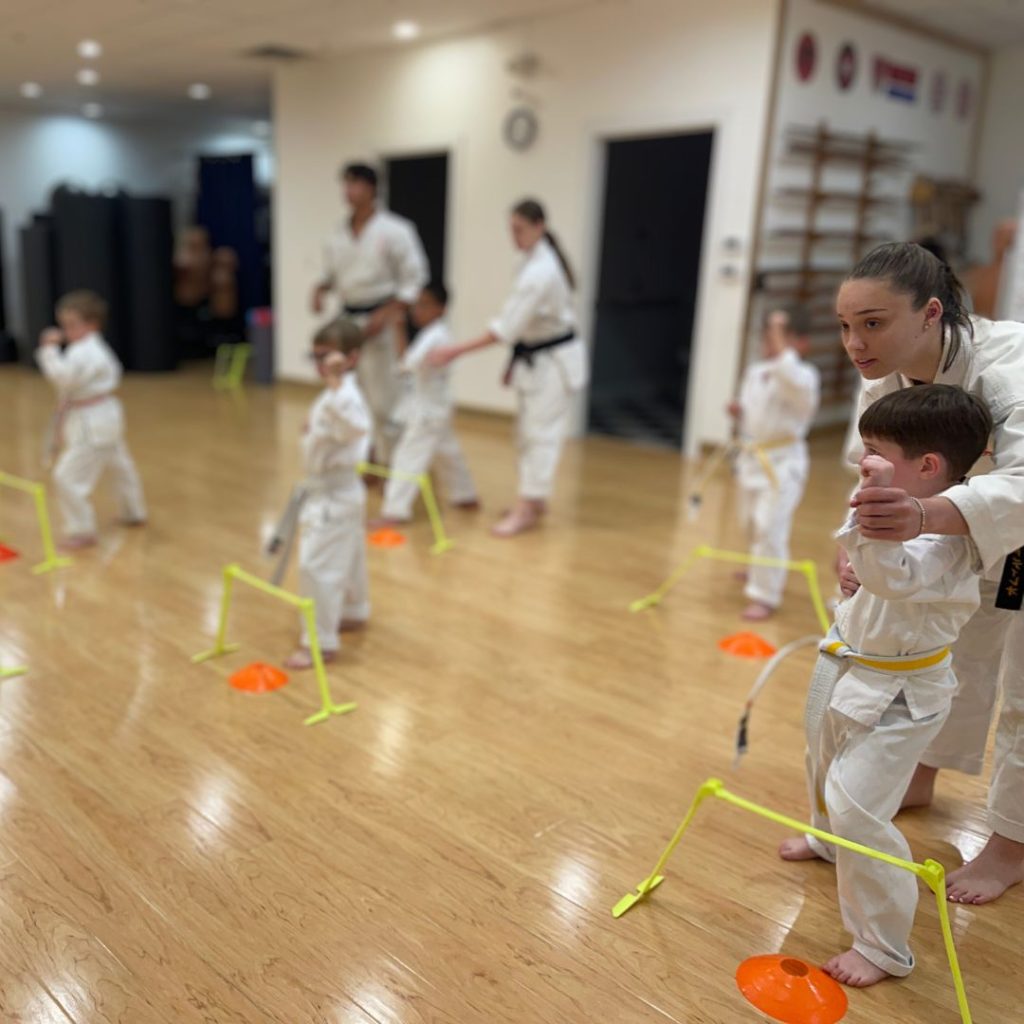 Junior Magnus was created out of our belief that children ages 4, 5, and 6 have unique educational needs and should not be integrated into a traditional martial arts training system with older students. Our Junior Magnus curriculum focuses on pre-K appropriate motor skills development, traditional technical skills from Okinawan Shorin Ryu, kicking and striking skills, reactional coordination skills, and age appropriate introductory self defense/protection and sparring skills.
Each class begins with an obstacle course, moves into martial arts training with a heavy emphasis on motor skills, and ends with game play to celebrate all of the hard work that was done in class. This format and the content instruction is tailored specifically to the needs of children aged 4, 5, and 6 and provides foundation exposure that has successfully progressed hundreds of children into our age 7+ black belt training program for over a decade.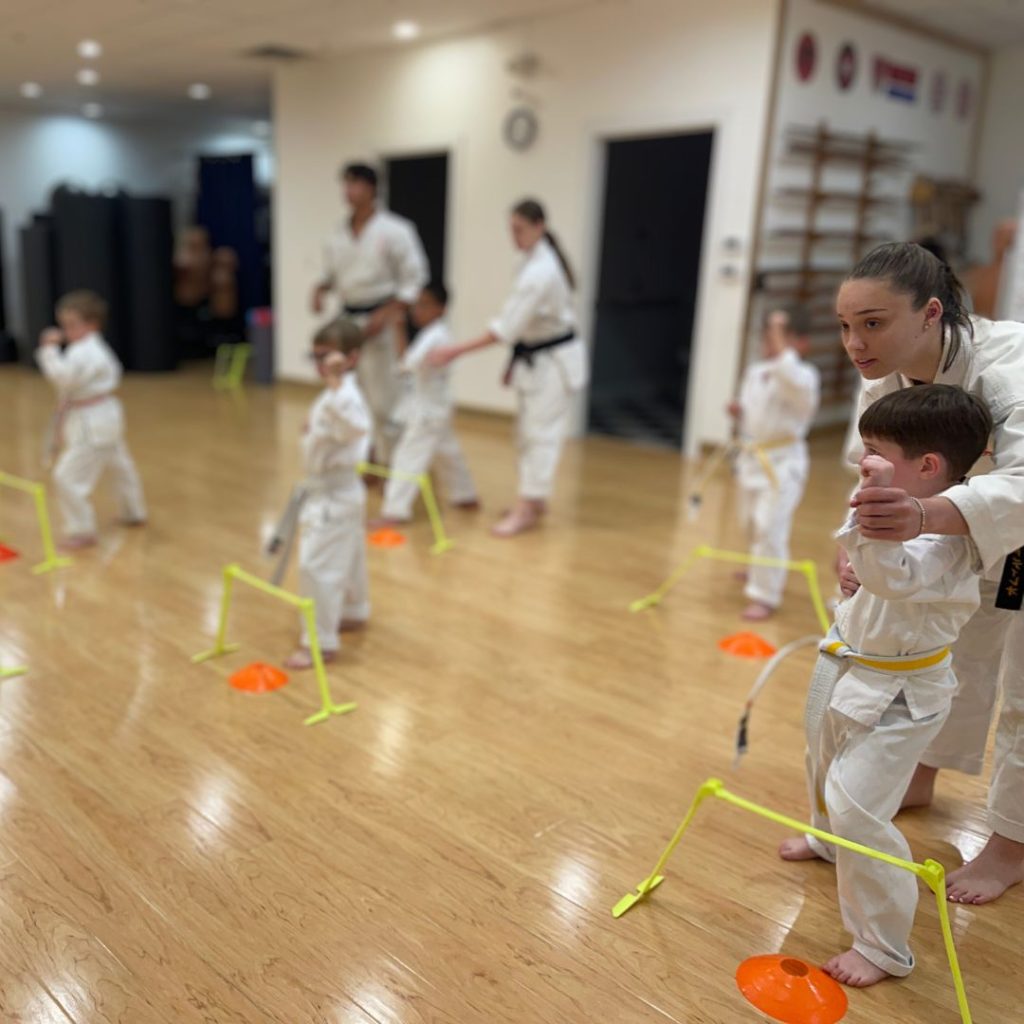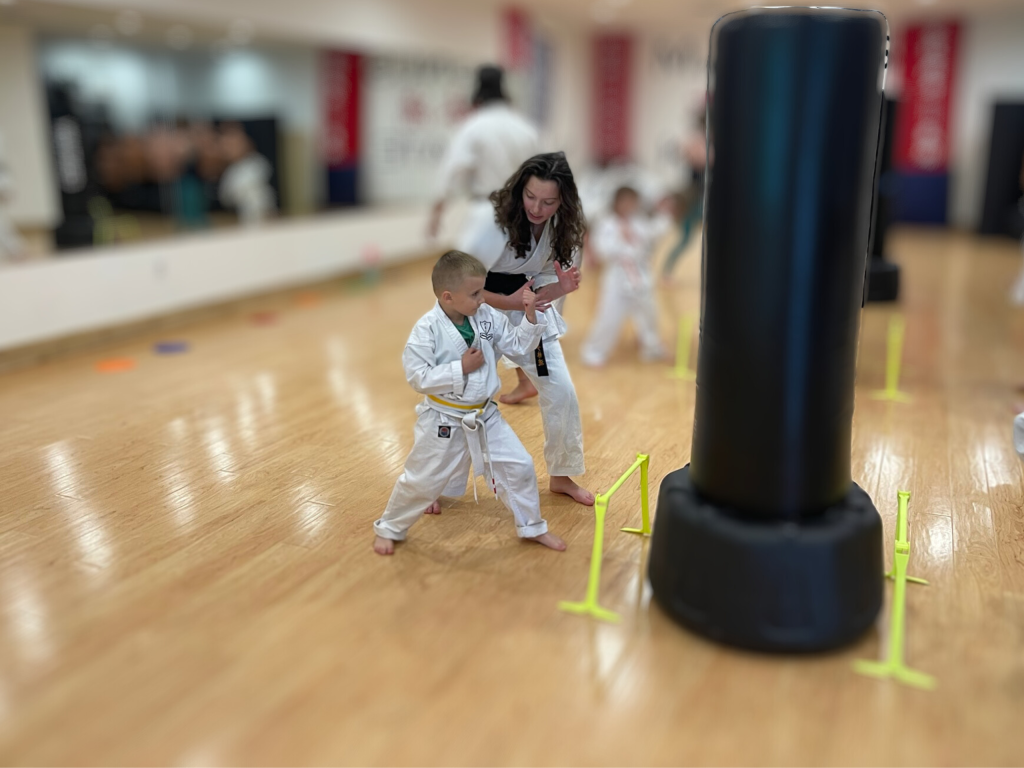 These classes are smaller than our age 7+ training classes and boast low student to teacher ratios. Sensei utilizes his Teaching Team to aide him in the instruction of all Junior Magnus classes giving our youngest students the attention they need in every class. Our Teaching Team are all Magnus Karate students who are trained in coaching and instructional skills by Sensei.
In Junior Magnus our belt system is not a formal testing process but rather a motivational tool for students which acknowledges their progress in the program. Sensei provides in class observations and evaluations based upon criteria he has created for our Junior Magnus belt rank system. We believe large group tests and demonstration of standardized content is for Age 7+ students.
Age 4-6 PROGRAM HIGHLIGHTS
FAST, FUN, VERY ACTIVE CLASSES
From the start to finish our classes are organized, on task, and packed with action. We like to keep it moving!
Junior Magnus lessons are specifically designed for Ages 4, 5, 6 and help to introduce martial arts as we see it at Magnus Karate.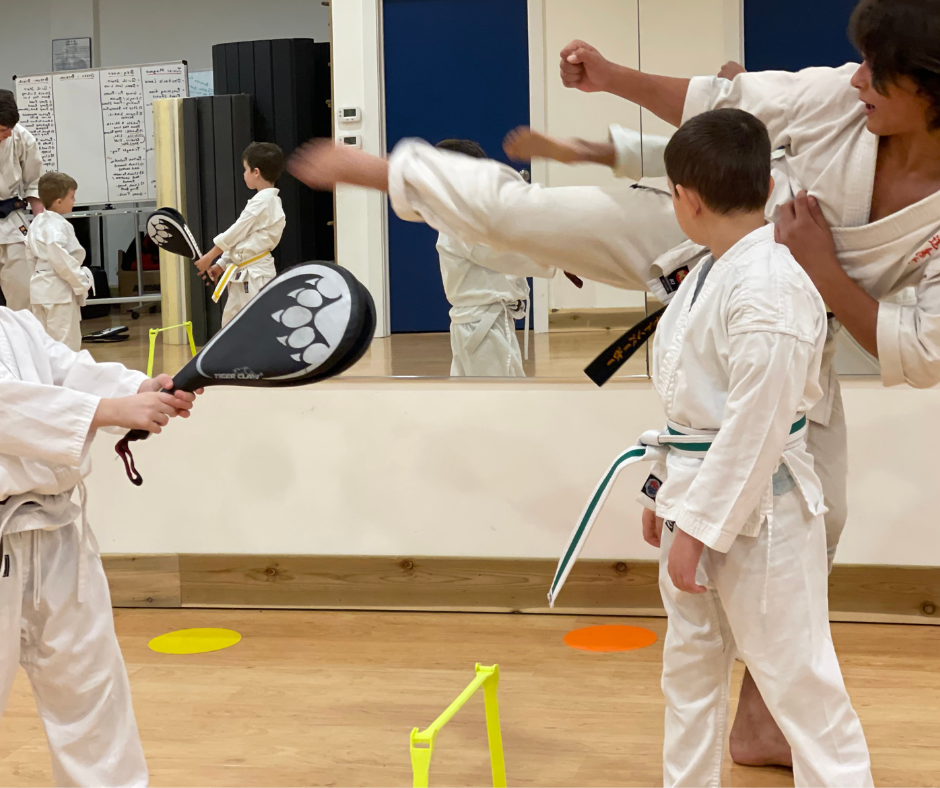 Lessons and Curriculum that progress skill development (Daily lesson plans and curriculum are designed personally by Sensei Pannulla (each and every week).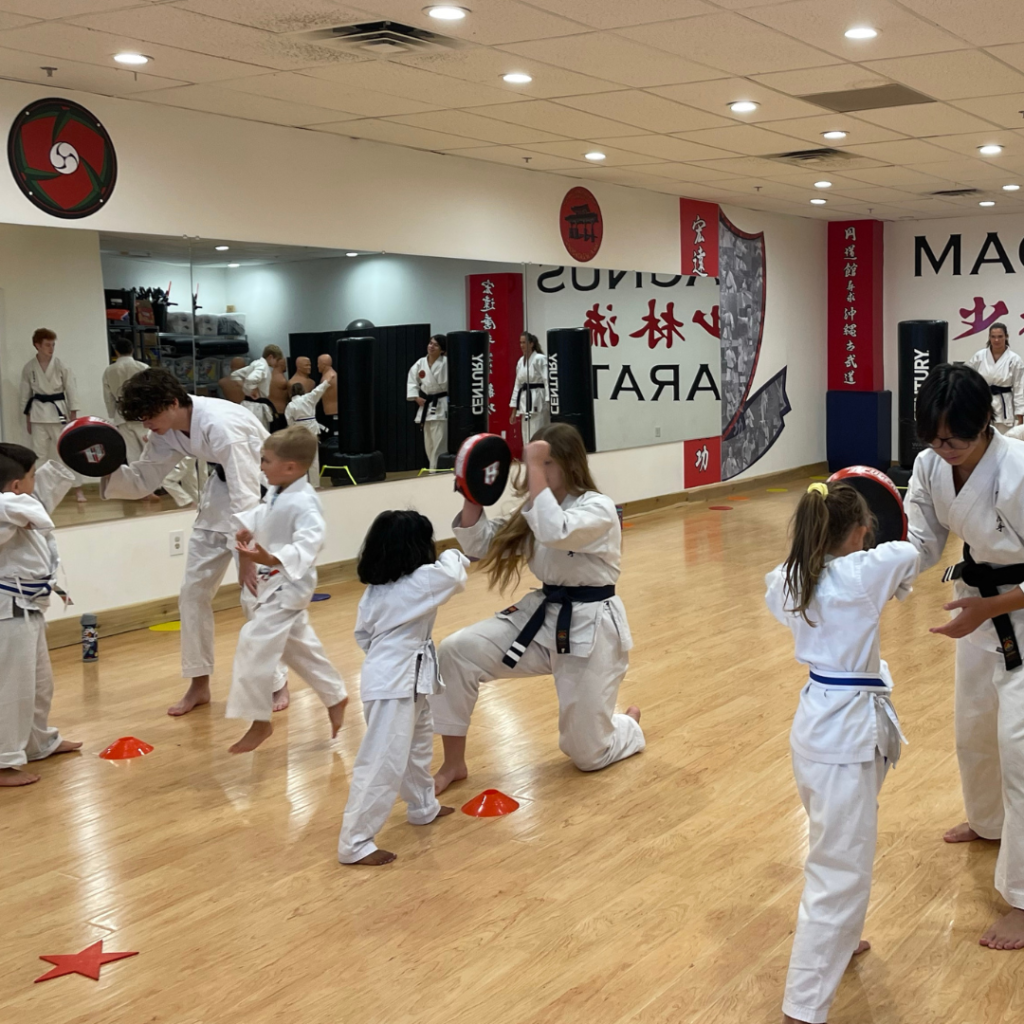 Lessons are designed to help with gross and fine motor skill growth.
Our Age 4-6 classes have a small student to teacher ratio giving students a lot of one on one time with teachers.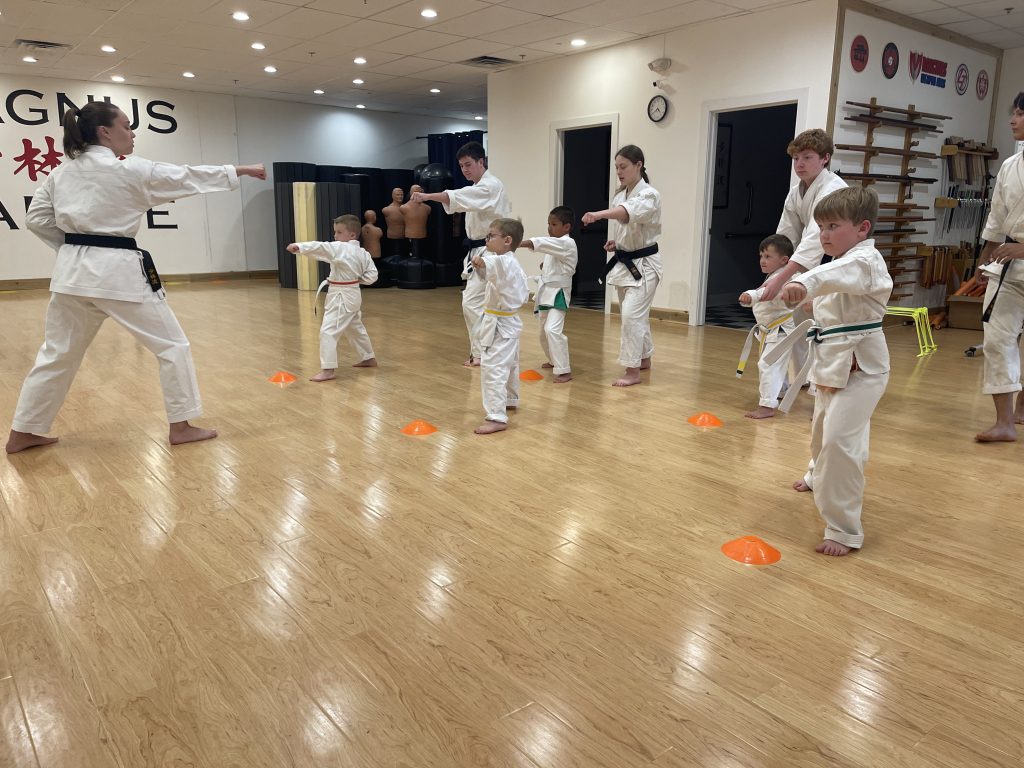 Every party of daily lesson planning is designed to improve focus specifically for Ages 4, 5, 6. 
Magnus Karate is happy to provide all program related information privately to you – including our current schedule options, program specific rates, and free trial lesson availability. 
Please complete a contact form anywhere on our website, or send us an email at [email protected] and we will send you that information back immediately. 
Yes! Our dojo hosts special events and extra class training opportunities every month. Parents receive notice of these active member opportunities through our weekly email and member portal. 
Check out some of these events that host annually at the dojo: 
Parent Night Out Events (Theme based and tons of fun, usually on a Friday or Saturday night -very popular). Recently we hosted Floor is Lava Night, Star Wars Night, Batman Night, Ninja Turtles Night, and Harry Potter Night! 

Extra Monthly Classes: Grappling, Weapon Arts, and Sparring classes are commonly added monthly as extra class training opportunities. 

Half Day and Full Day Workshops / Fun Camps

Weapon Arts Intensive Workshops 

Holiday Parties

Movie and Pizza Nights

Summer Camps and Clinic Intensives 

Birthday Parties (By Request)
Upon scheduling your free intro classes with us, you will immediately be followed up with a first class instructions email. That message will contain a brief description as to what to expect on day one, what to wear, where parents can view class, and what time to arrive. 
On your first day you will be greeted by Sensei Pannulla or one of the teaching team members and given a brief tour of our dojo and how class to class operations work. 
Sensei is very experienced with first time students and helping them feel comfortable and confident in class. Your child will take class and get the full experience of being a Magnus Karate student in our beginner class. 
Parents have an opportunity to view class from our viewing lobby and watch from behind the window to see how your child takes to class. 
At the end of the class, Sensei or a Teaching Team member will come out of the dojo and talk to the student and parents about how class went and provide further recommendations or help you get enrolled into our academy as soon as you would like. 
All classes and programs are located at our dojo in Cambridge Square Shopping Center - West Chester, PA on Gay Street.
request additional information