February Reminders:
✔️Ground Grappling Classes on 2/10 ✔️Experienced & Advanced Weapon Arts on 2/17 ✔️Sparring Classes on 2/24 ✔️Star Wars night is on Sat 2/11 ✔️Summer clinic early bird rates will end on March 1
WEAPON ARTS INTRO CLINIC: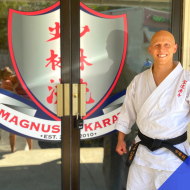 December at the Dojo – Weapons, Grappling, Leadership Team, Black Belt Test!  In the last few weeks of December the dojo has seen a ton of action! We've done
Read More »
Billing Reminder:
✔️ All monthly membership billing adjustments must be submitted in writing to [email protected] before the first of each month.
You must login to view this user activity